Have you ever considered using natural stone or brick in your yard? There are many ways to use these materials to create a beautiful and unique outdoor space. Our landscaping services featuring brick and stone laying is a great way to add value and beauty to your home. There are many different ways to use brick and stone to create unique looks for your yard. You can use brick pavers to create a patio or path, or you can use brick veneer to add texture and interest to your landscaping. Natural stone can be used to create retaining walls, stairs, or other features. And, brick and stone can be combined to create dramatic effects. If you're looking for a way to add value and beauty to your home, consider our brick landscaping services. Here are five ideas to get you started.
Brick patios, walkways, and walls can be added to any yard for a more natural look.
Brick walkway – A brick walkway is a great way to add some character to your backyard. It's also durable and easy to clean. Add outdoor lighting for safety and stunning creative effects.
Stone patio – A stone patio is perfect for those who want a little bit of everything in their backyard. You can have a sitting area, a dining area, and even a fire pit!
Retaining wall – A retaining wall can be made out of natural stone or brick, and it's perfect for holding back soil and preventing erosion.
Outdoor fireplace – An outdoor fireplace is the perfect place to gather with friends and family on cool evenings.
Planter boxes – You can use natural stone or brick to create beautiful planter boxes that will add color and life to your backyard all year round! They are highly durable and blend naturally into a garden setting.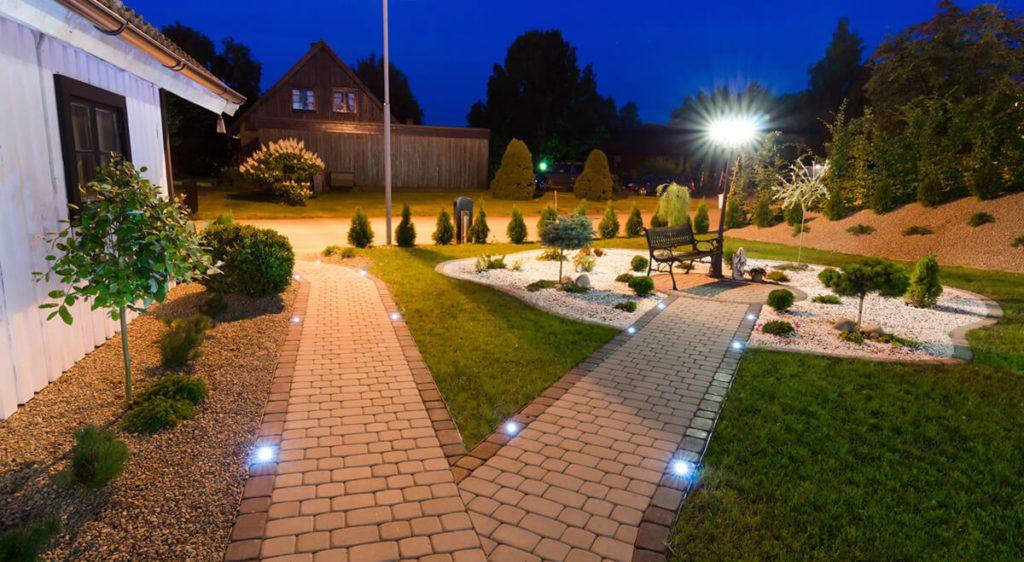 If you are interested in our brick and stone installation services, don't hesitate to call. We'd love to chat with you about your landscaping ideas.