The holidays are just around the corner, and that means it's time to start preparing your property for the festive season. At Emerald Irrigation & Landscape Construction in Penticton BC, we understand how important it is to make sure your outdoor space looks its best. That's why we offer permanent outdoor lighting solutions to brighten up your home during the holiday season and beyond. Let's take a closer look at some of the benefits of adding outdoor lights to your Penticton property.
We Are Your Permanent Outdoor Lighting Specialists in Penticton
Outdoor lighting isn't just good for creating a beautiful display; it also adds an extra layer of safety to your property. Once you install permanent lighting on your driveway, walkways, and around any other areas where people will be walking or driving, you can rest assured that no one will trip or drive off track due to lack of visibility. Plus, security lights can help protect against potential intruders by illuminating dark corners and dark spots on your property—a great way to keep everyone safe this holiday season!
Outdoor lighting can add a cheerful display to any home during any season, but especially during the holidays when many people use lights as part of their festive decoration. Having permanent outdoor lighting installed at your home means that you don't need to worry about spending hours untangling light strings or replacing old bulbs each year. Instead, you can enjoy a festive display year after year without lifting a finger (well, almost).
Maximizing Your Time Outdoors
Permanent outdoor lighting also helps maximize time spent outdoors by creating inviting patio areas or providing illumination for pathways so that you don't have to go inside when it gets dark outside. Whether you want a cozy spot for entertaining friends and family or just want a place where you can relax alone with nature, permanent outdoor lights can help create ambiance and atmosphere for even the darkest nights.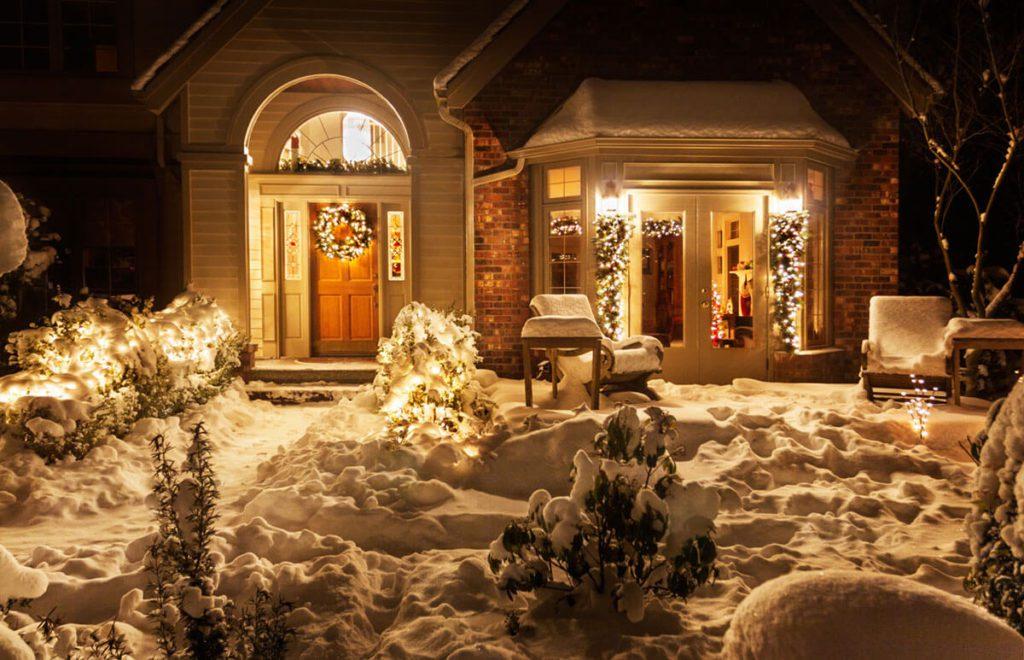 Get Ready for the Holidays With Outdoor Lighting Solutions From Emerald Irrigation & Landscape Construction
No matter what kind of property you own in Penticton BC, having permanent outdoor lighting installed is an excellent way to make sure it looks beautiful during the holiday season and all year round. If you're looking for reliable professionals who are dedicated to making your property look its best, then get in touch with us here at Emerald Irrigation & Landscape Construction today! We promise that our services will exceed all expectations—so don't wait any longer; let us help bring some cheer into your life with our expertly installed outdoor lighting solutions!