Are you looking for a way to revamp your outdoor space and maximize its potential? If so, retaining walls may be just the solution you need. Retaining walls not only add a visually appealing focal point to your property, but they also serve an important purpose in stabilizing soil and preventing erosion. Whether you're a homeowner looking to enhance your backyard or an agriculturalist in need of level land for crops, retaining walls can be highly beneficial.
Allan Block Walls are widely popular and versatile due to their easy installation and customizable design. These walls come in many different sizes, shapes, and colors, allowing homeowners to create unique and personalized retaining walls. They're made from lightweight materials which make them easy to move and install. Allan Block walls are best for moderate to steep slopes.
Dry Stack Stone Walls produce a rustic look, which enhances the natural landscape aesthetics. They're made from carefully fitted stones, and their simplicity in design makes them a popular choice for garden walls or smaller retaining walls. These walls work best on small slopes.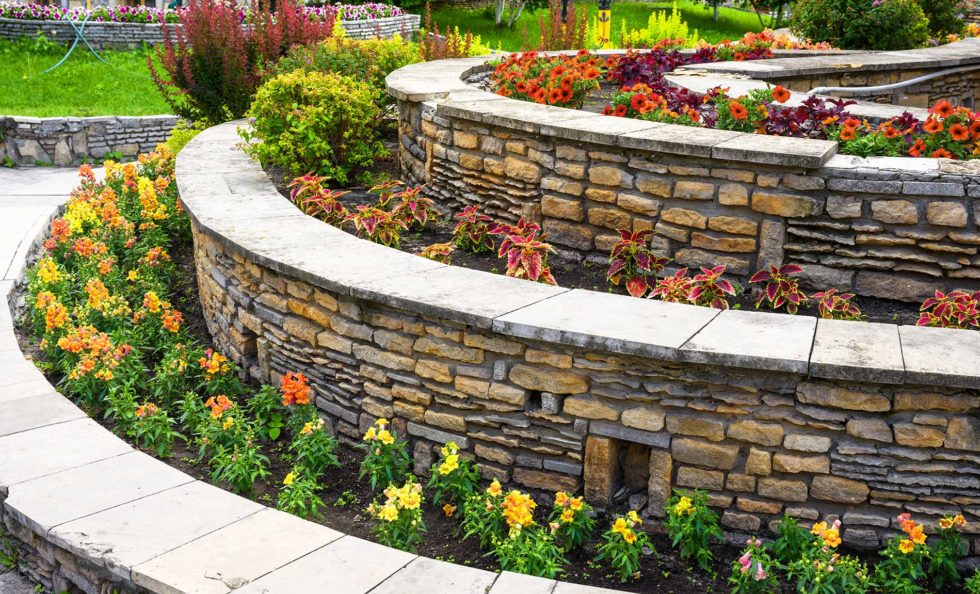 Natural rock walls are made from locally sourced stones which makes them unique and eco-friendly. They provide long-lasting support and prevent erosion while also creating a beautiful and natural look. Since the construction of Natural Rock Walls can be challenging, it is important to hire a professional to get the job done right.
Natural Stone Barriers are a unique type of retaining wall, as they're specially designed to withstand significant water flow. They're commonly used alongside creeks and other water bodies to prevent floods and soil erosion. These barriers are highly durable and require minimal upkeep once installed.
Wooden retaining walls are a popular choice due to their low cost and simple installation. They're ideal for smaller retaining wall projects and can be customized in various designs. However, they're less durable than some of the other materials and require frequent maintenance.
No matter what type of outdoor space you're working with, a retaining wall can help to maximize its potential. From preventing soil erosion and controlling floods to creating a visually appealing focal point, retaining walls offer many benefits. Remember to select the type of retaining wall that best suits the slope and soil in your area, and if you're not sure about the best choice, call us for a consultation. We can help you assess your space and determine the best retaining wall option for your needs.