Your backyard helps you de-stress and relax after a tiring day's work. Green shrubs , scented flowers, a gorgeous lawn, and herbs in pots are captivating visually – but imagine adding the sound of moving water.. It is goodness galore; it is like taking a walk through nature in your backyard. This is the dawn of waterscaping.
Waterscapes are water features onto your private property – they include fountains, ponds, and even rainwater harvesting. In our semi-arid desert climate, and when environmental conservation is important, waterscaping is a trend to consider.
Firstly, while providing a calm oasis, these features recycle the water they use. Waterscaping also helps with lawn maintenance by capturing rainwater which then can be used for watering. Thirdly, waterworks attract wildlife such as squirrels and birds. Finally, these features help to elevate the overall appeal of your property and can contribute to a higher resale value.
Adding a pond or a fountain – however big or small, requires some level of maintenance. This could be replacing plants, or the small cost of electricity to run the pump – it all depends on the type of waterscape installed. Generally, they run trouble-free and ten to fifteen minutes of care per week is all you need for your water features.
Are you worried about your features in the Okanagan winter? Even in the harshest of winters, the great news is that as long as the water is flowing, it will not freeze. For added safety, you can shut off the water source temporarily during the winter months. Doing so may protect your investment.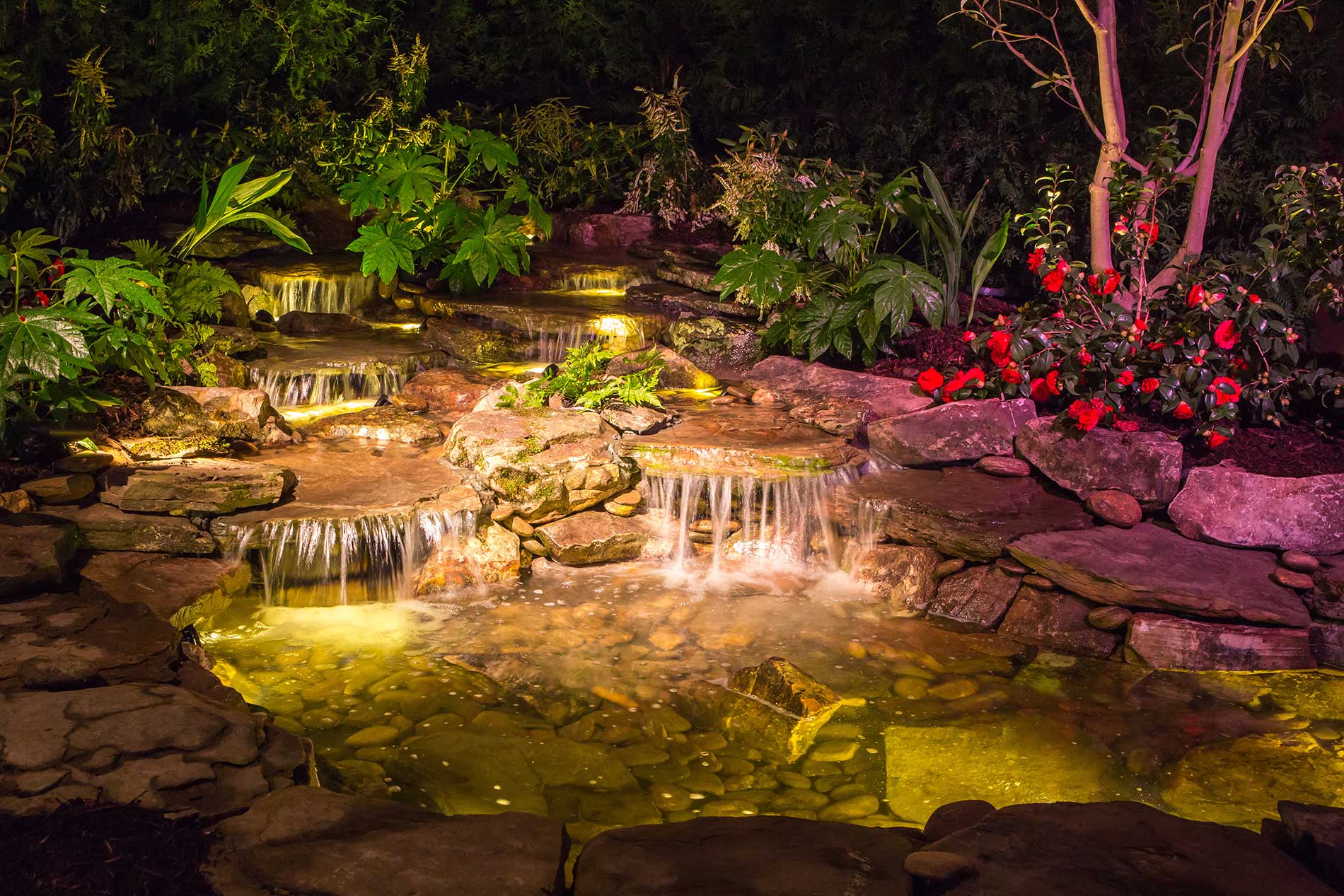 Mosquitoes inhabit stagnant water; if you have flowing water, then you are in good hands. Although moving water will not attract bugs and mosquitoes, they make an excellent and natural source of water for butterflies and dragonflies; the cooler air surrounding the waterscape is their go-to. They are beautiful and will add to your enjoyment.
Emerald Irrigation & Landscape can advise you on pond installation or fountains that complement your garden. Call us or write to us for a free consultation regarding your ideas and plans. Our team of professional and certified technicians will be happy to assist you with your outdoor enterprise.