Okanagan winters are harsh and cold! If you are ill-prepared, it can hamper the long-term functioning of your irrigation system, which is prone to damage in freezing temperatures. Here are the reasons why we do this!
First, one shuts down the water supply to your irrigation system. This is typically done by closing the valve in the main pipe exiting your house and into your irrigation pipes. There is no need to insulate the backflow preventers and valves which are typically outside the house, accessed through a green cover. Next, we blow out any water in the system.
Manual Drain Method
This method will work only when the valves are at the end or low points of the irrigation system. All you have to do is shut the water supply. The shut-off will usually be in the basement. These can either be a gate or globe valve, a ball valve or a stop and waste valve. Once done, open all the manual drain valves and let the water drain out through the mainline. When all the water has drained, close these drain valves.
The blow-out method
This is the most reliable method, and it employs using an air compressor with a cubic foot per minute rating between 80 and 100 for mainlines of 2-inches or less. In this, the compressor is attached to the mainline using a quick coupler, hose bib or another type of connection. First, attach the air compressor hose to the fitting and turn on the compressor. Once done, close the backflow valves.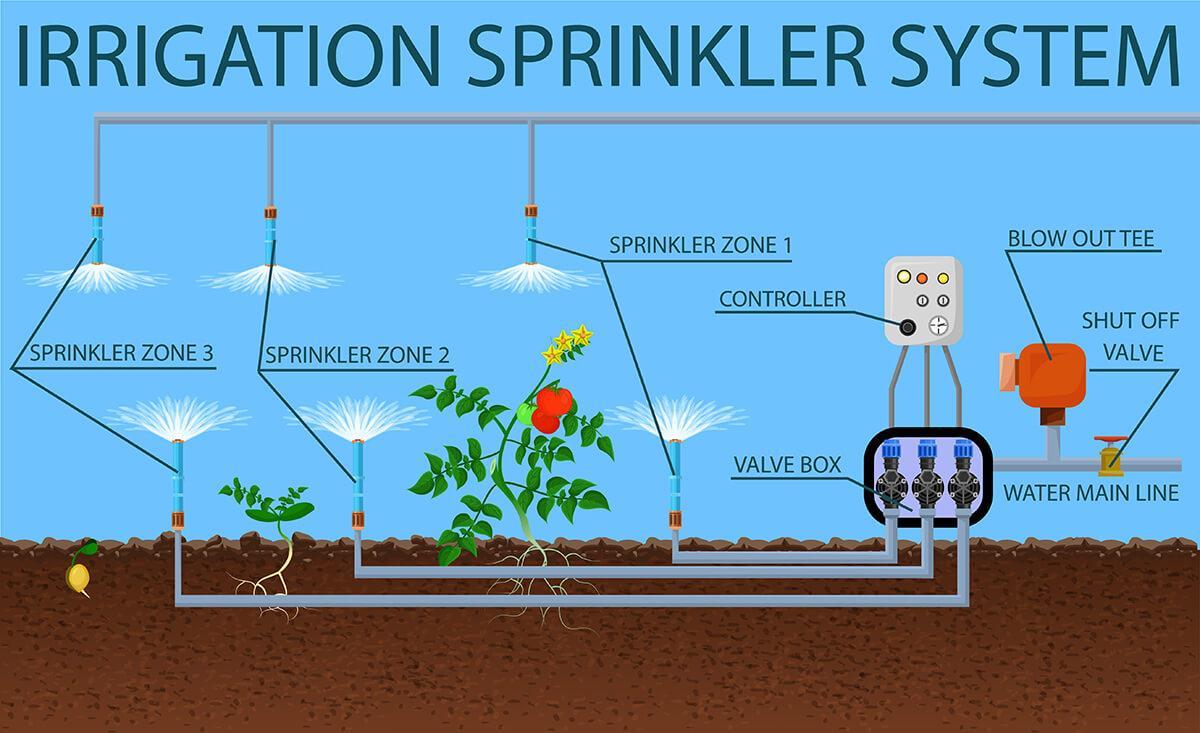 When using the blow-out method, keep in mind the below-mentioned don'ts:
The air pressure should not exceed 80 PSI for PVC piping and 50 PSI for polyethylene piping.
Do not blow the system out through a pump or backflow. First, blow out the system, and then work through the pump.
Ensure that the manual drain valves are not left open after blowout.
Safeguard your irrigation system for the winter!
Emerald Irrigation & Landscape Construction offers irrigation services.
Call us
in the fall and our professionals will ensure that your irrigation system will not freeze and your pipes break. We also do spring openings for irrigation systems, new installs, and repairs.