Now is the Time to Build Your Pergola
We build custom heavy frame pergolas, then stain or paint them to order. Pergolas don't have to be built with just wood though. Think brick pillars and a smooth rock foundation for old-world appeal that's comfortable to sit under and complements your grape vines. Pergolas complete the picture of backyard beauty, where you can sit in the semi-shade and sip on your favourite VQA wine. This time of year is a great time to start your project, because the perfect pergola starts with careful planning to consider the sun's path and best location for your property. At this point, a design can be drafted to incorporate all the details, including a planting strategy for your favourite climbing vine. Start your project at this time of year, and you'll be ready for spring planting.
Consider integrating outdoor structures with stone for a natural look. Stone pathways leading into a central showpiece are especially beautiful. If privacy is needed, thick hedges and high-quality wood fencing provide solitude and dampen urban noise. Don't forget the flowers and shrubs! Our designers work with you until the final rendering is complete, then our landscaping team builds the structure and plants your favourite shrubs and trees. We have had the pleasure of building firepits and stone walls along with pergolas as the central feature. Ask us for recommendations on outdoor lighting so you can use your new area for entertaining in our warm Okanagan evenings.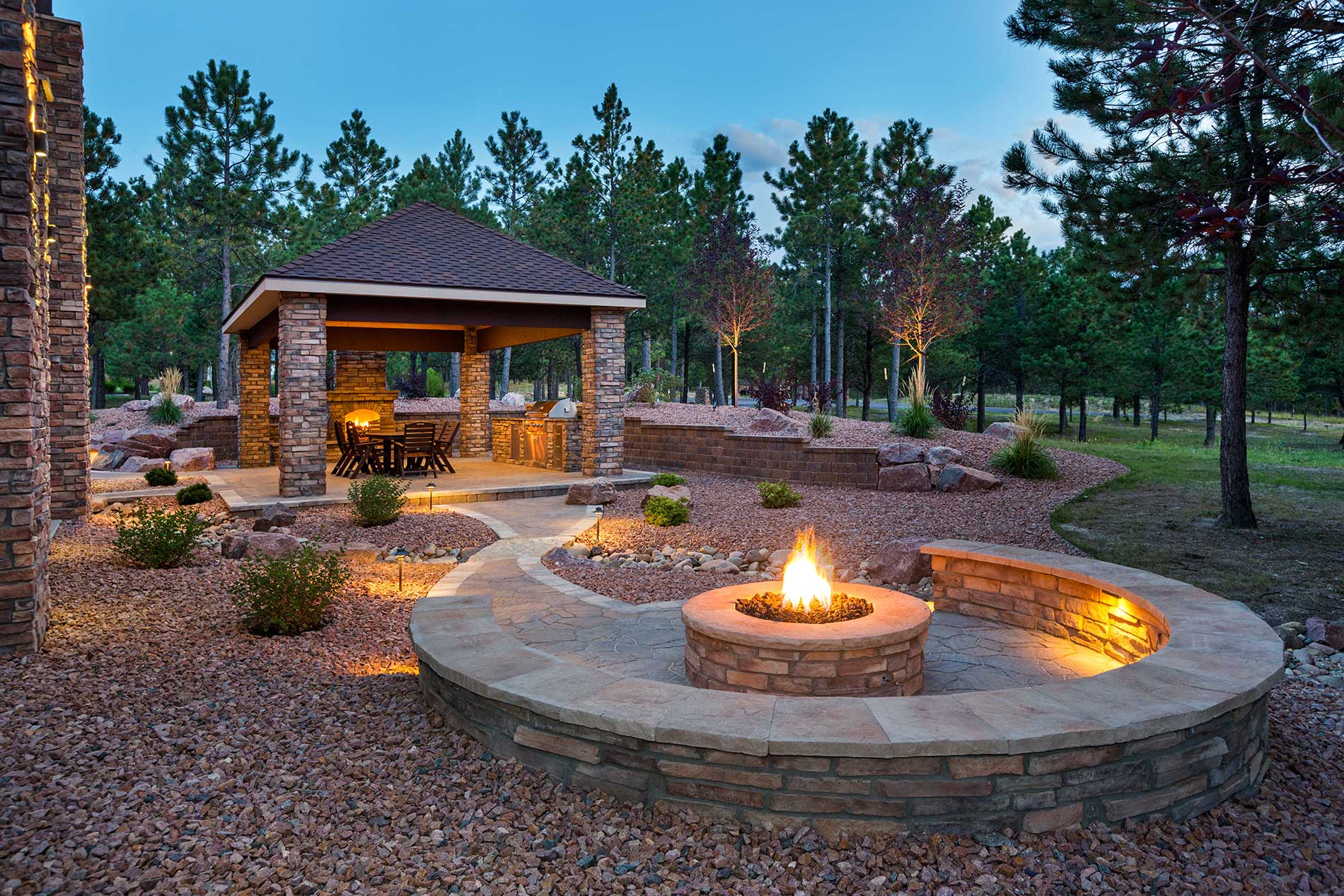 Commercial Style Pergolas
Larger and functional as shade ceilings and ambiance for patrons, commercial pergolas are a perfect addition to cafes, bakeries and wineries. They can be built onto the side of your building as an extension over an eating area, or free standing as a viewpoint structure. If you own a business and would like to discuss the possibilities of building a pergola to accommodate seasonal tourism, we invite you to call us.
Now is the time to plan for pergolas or other custom landscaping projects ahead of summer in Penticton and the South Okanagan. Call us to get started with a discussion on building materials, design ideas and budget requirements.
Building backyard structures
expands living space into a clean natural area that can be enjoyed by family and friends for generations. We have over thirty years of experience in the industry and look forward to serving you in 2021.