When it comes to your lawn or garden, for many people an irrigation system is crucial for keeping plants, trees and sod healthy. Fortunately, this is something that the team at Emerald Irrigation can help with! Today, we'll take a look at choosing the right system that you should know in order to make the most of your investment.
One of the main reasons why people invest in irrigation systems is to save time. Manually watering your lawn – with a hose or sprinkler you need to move around – can take hours out of every week and may not be how you want to spend your valuable summer hours. Every system we install comes with a timer, where you can schedule the frequency and length of time the sprinklers turn on. These timers are simple to program. We'll set them up with you when we come to install and show you how you can adjust throughout the summer.
At Emerald, we have the experience to design an efficient irrigation system that covers all parts of your property. We will set up zones that water lawns and flower beds with the most efficient placement of hoses and sprinkler heads.
Selecting Sprinkler Heads
Did you know you can select different sprinkler heads to extend the reach of your system? Some heads are small and ideal for planters and small flower beds. Other heads can spray water up to 50' across a lawn. The team at Emerald will measure your property and provide a quote for the right size of sprinkler heads.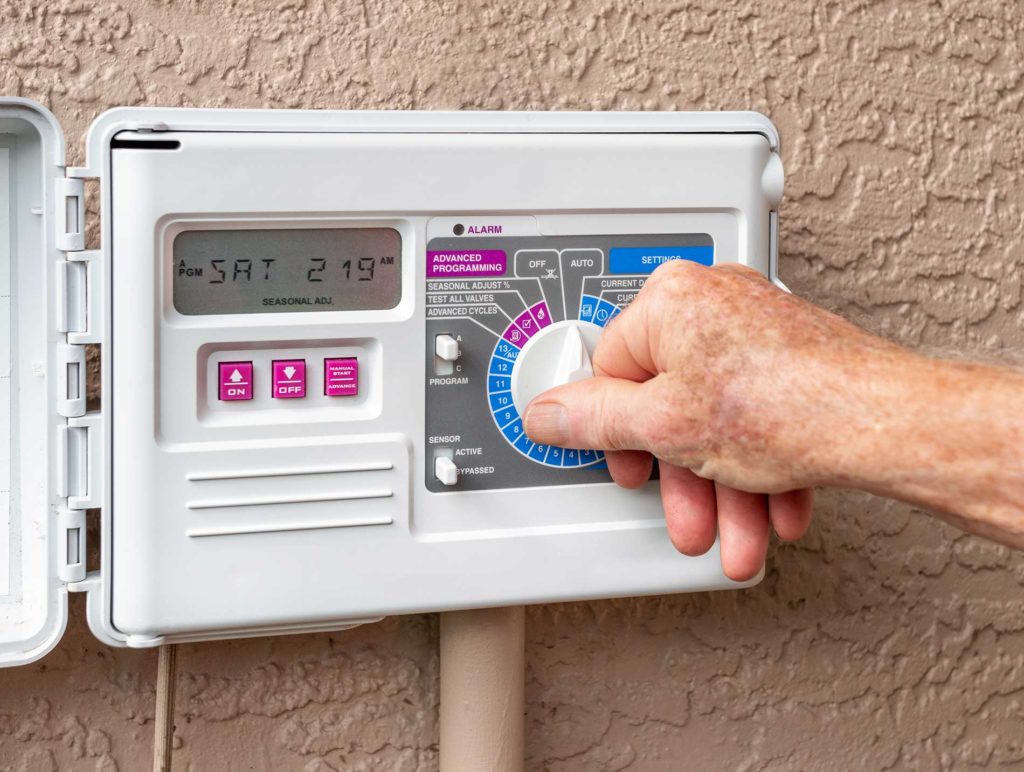 The fall is a great time to put in an irrigation system that can provide essential water to your plants and trees to prepare them for the cold winter. To find out more about irrigation systems and how they could be a good option,
get in touch with our team
. We'd be delighted to come out and then provide you with a quote.