Waking up in a cosy home overlooking a lush green lawn makes for an excellent start to your day. This can be accomplished by proper sod installation and applying seed in places. As background, let's look at the various types of lawns and which of them suits your environment.
Sod is the fastest way to establish a lawn, or even to replace an area of your lawn that has been damaged. The installation is quite simple but it pays to have a pro do this for best results. It can cost more than planting a new lawn by seed, and the sod rolls are heavy.
A hand-seeded lawn, as it is often known, is ideal for a homeowner with more time, or when you are doing repairs to an existing lawn. The advantage is that can tailor the seed choices according to the type of soil, sun and traffic. One drawback is when attempting to create your ideal lawn weed seeds may also tag along.
This is seeds contained in a mulch. It's popular for municipal projects where they are looking to seed large areas of lawn quickly and inexpensively. This is typically professionally done. The advantage of this lawn type is that the papery mulch keeps the seeds warm and they retain water longer, which encourages better germination results.
Artificial turf is increasingly popular in the Okanagan, due to our dry summers and limited water supplies. These products come in many grass styles and colours and look very real! Ask us for a quote. Once installed, the worry of maintenance is off your back. This is an ideal option for small areas of lawn that might be cumbersome to irrigate or mow. The drawback of this turn is that it tends to have a higher surface temperature in our hot summers and therefore may be problematic for families with pets or children.
Timing a Lawn Installation
The ideal seeding time is spring or early fall. We are more likely to see rainfall and moderate temperatures. Further good news is that there is much less competition from weeds.
Have on hand adequate water and fertilizer, especially if yours is a newly-seeded lawn. Your lawn will require frequent light watering. Sod needs moisture to prevent the plant root systems from drying out.
Depending on the climate, your newly-seeded area might need some protection. This protection may come from applying a layer of light landscape fabric. For a seeded lawn, this covering may be needed for up to 4 weeks for the grass seed to germinate. These will need removal when the lawn becomes firm and established.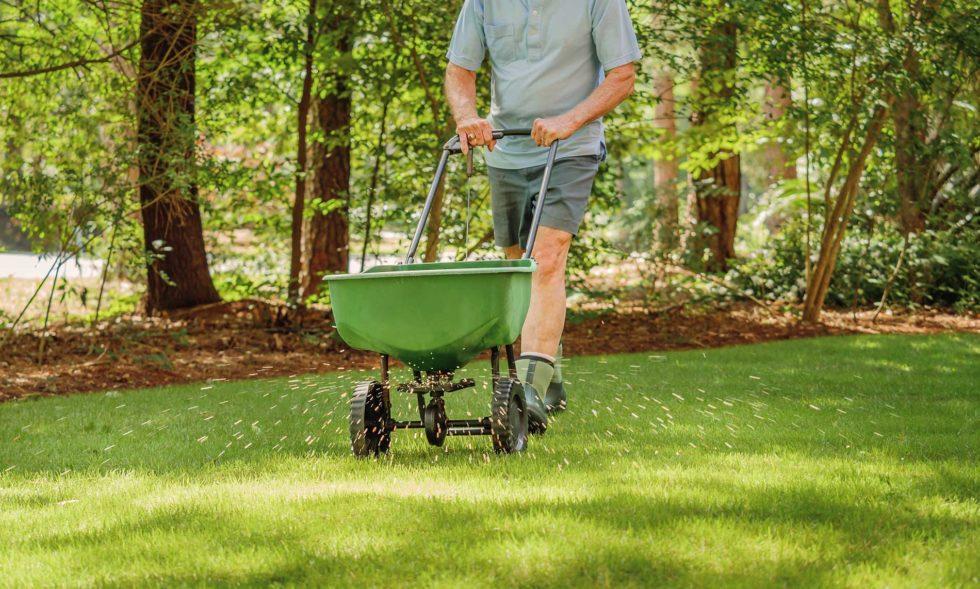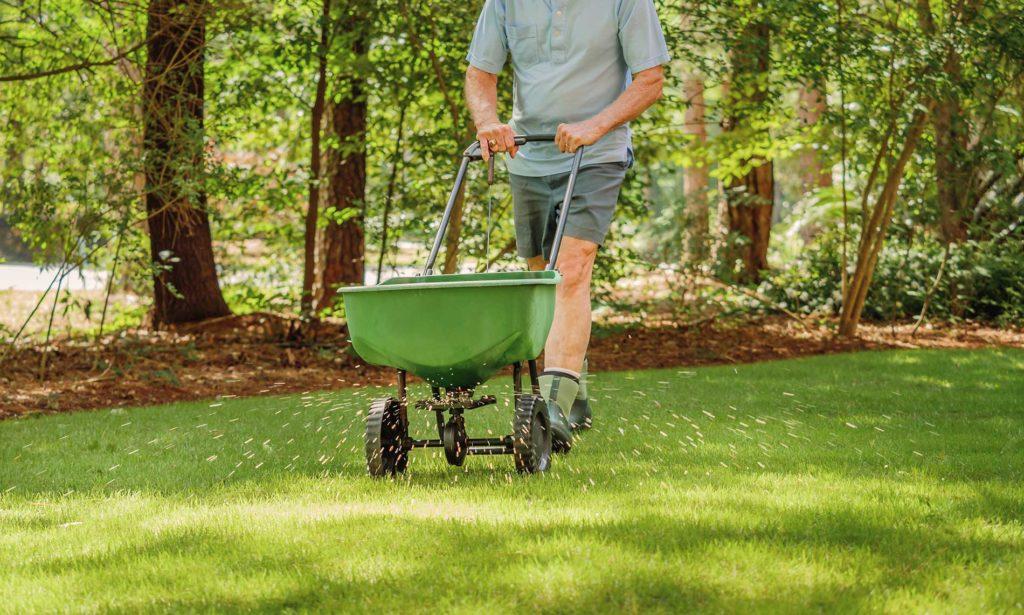 Give the team at Emerald Irrigation & Landscape Construction a call to discuss your lawn needs this fall. We are a full-service landscaping and irrigation company. Book a free consultation with us over the phone or email to get started with your lawn project.