Hard landscaping, or hardscaping, by definition are the manmade features incorporated into landscape design. Materials used for hardscaping include brick, natural stones, paving stones, concrete and timber such as red cedar used for decking. River stones are often found in xeriscapes throughout the Okanagan. Xeriscapes are growing in popularity due to their low maintenance and water saving features.
Hardscaping needs careful planning, as they are permanent features, and not easily moved. It's a good idea to tap into the education and experience of a landscape designer to help you work through your initial plans. They may have suggestions to help you balance your design, and advise on the best plants to use for project success. When used in combination with the softscape features of your back yard, these structures provide clean, manageable space for outdoor living. Safe from the elements and often accommodating other features like hot tubs, hardscape architecture turns the smallest of backyards into enjoyable, recreational space.
Rock Walls
Pergolas
Decks
Rock Pathways
Brick Work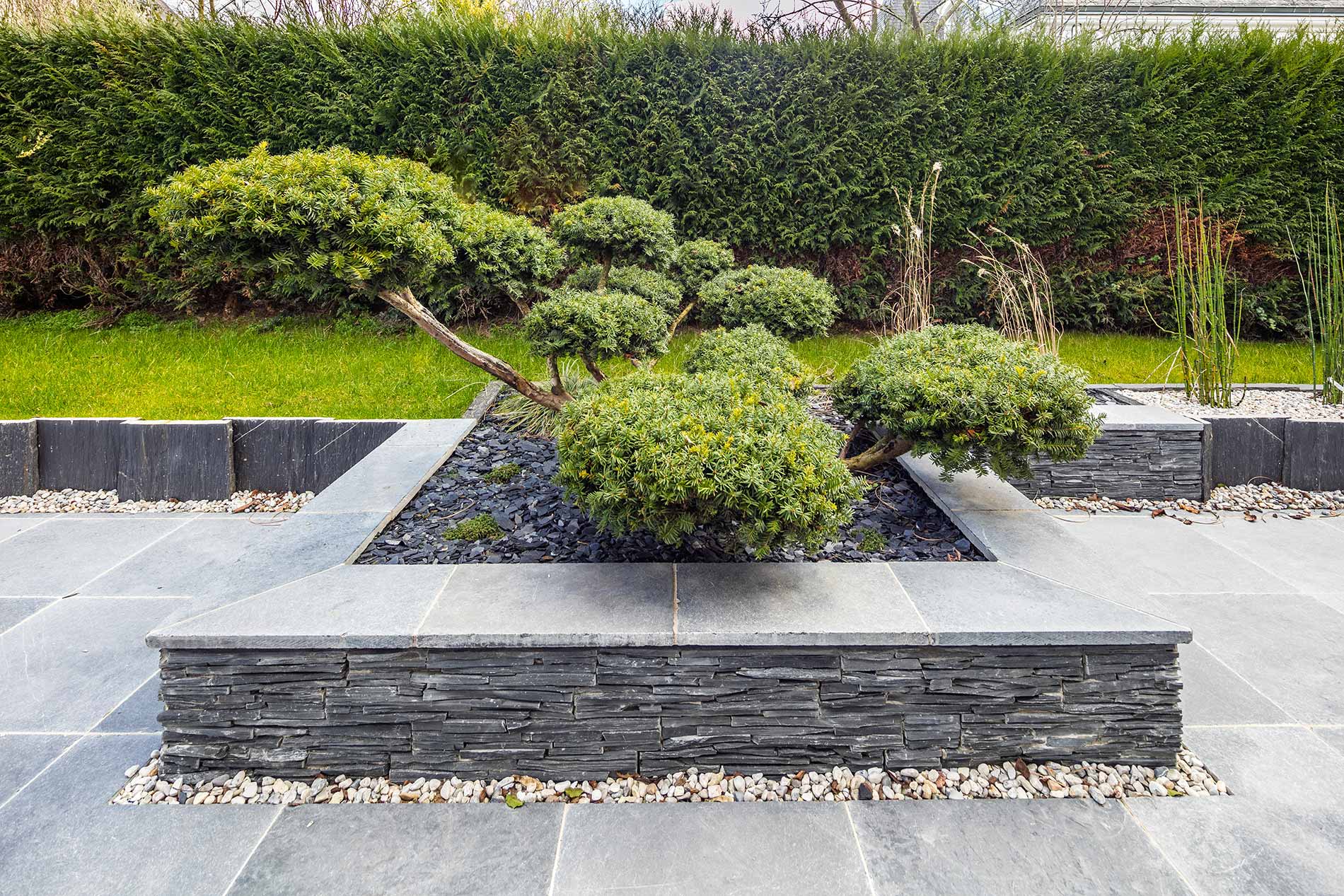 Retaining walls are solid additions to your property that hold soil in place and keep erosion in check. Much of the urban development throughout the South Okanagan needs bank stabilization to secure the sandy slopes along our lakeshore. Retaining walls can be used to build up soil for gardens, with large flat areas for sitting. Local quarries provide many of the stones used as hardscape, in colours ranging from blue to black and shapes from flat to round. Stonework looks stunning in combination with softscape vegetation including pampas grass or flowering shrubs.
Now is the time to design your landscape to get ready for the spring season. Call us for a discussion on building materials, design ideas and budget requirements. Building back yard structures expands living space into a clean natural area that can be enjoyed by family and friends for generations. We have over thirty years of experience in the industry and look forward to serving you in 2021.