Many different irrigation systems are available for the vineyards of BC. Soil and land conditions vary on each site and the irrigation design you choose will favour optimum crop yields and quantity. Young vines need water early in the season, for maximum growth and canopy development. Water deficits during the summer could disrupt bud development and cause leaf drop. Too much water though, and plants will lack winter hardiness. Excess watering can also damage roots and create ideal conditions for soilborne disease.
Whether you have a small back yard vineyard for table grapes or plant acres for commercial production, your choice in irrigation design will match your budget and crop considerations. A customized irrigation system will favour optimum crop yields when combined with proper pruning techniques and seasonal temperatures and sunshine. Our onsite consultations determine the irrigation system best suited to your needs, as we assess the physical characteristics of your soil, land slope, and possible frost hazards. After our assessment, we can advise on the most appropriate irrigation system for good water management with crop health and water conservation in mind.
Irrigation methods include surface, micro sprinkler and drip technology, designed with the capacity to deliver the right amount of water during each seasonal cycle to meet crop requirements. The irrigation system you choose should be managed to apply uniform amounts of water for basic soil intake rates or crop failure, erosion and saturated conditions could occur. If you're planting a small private garden that includes a few supported rows for grapes, the use of sprinkler irrigation may be your best choice. Micro sprinkler systems can be customized and managed on unlevel land for non-uniform soil and limited water supply. Larger vineyards most often utilize highly controlled drip irrigation systems for water management on different varieties, plant age and soil considerations.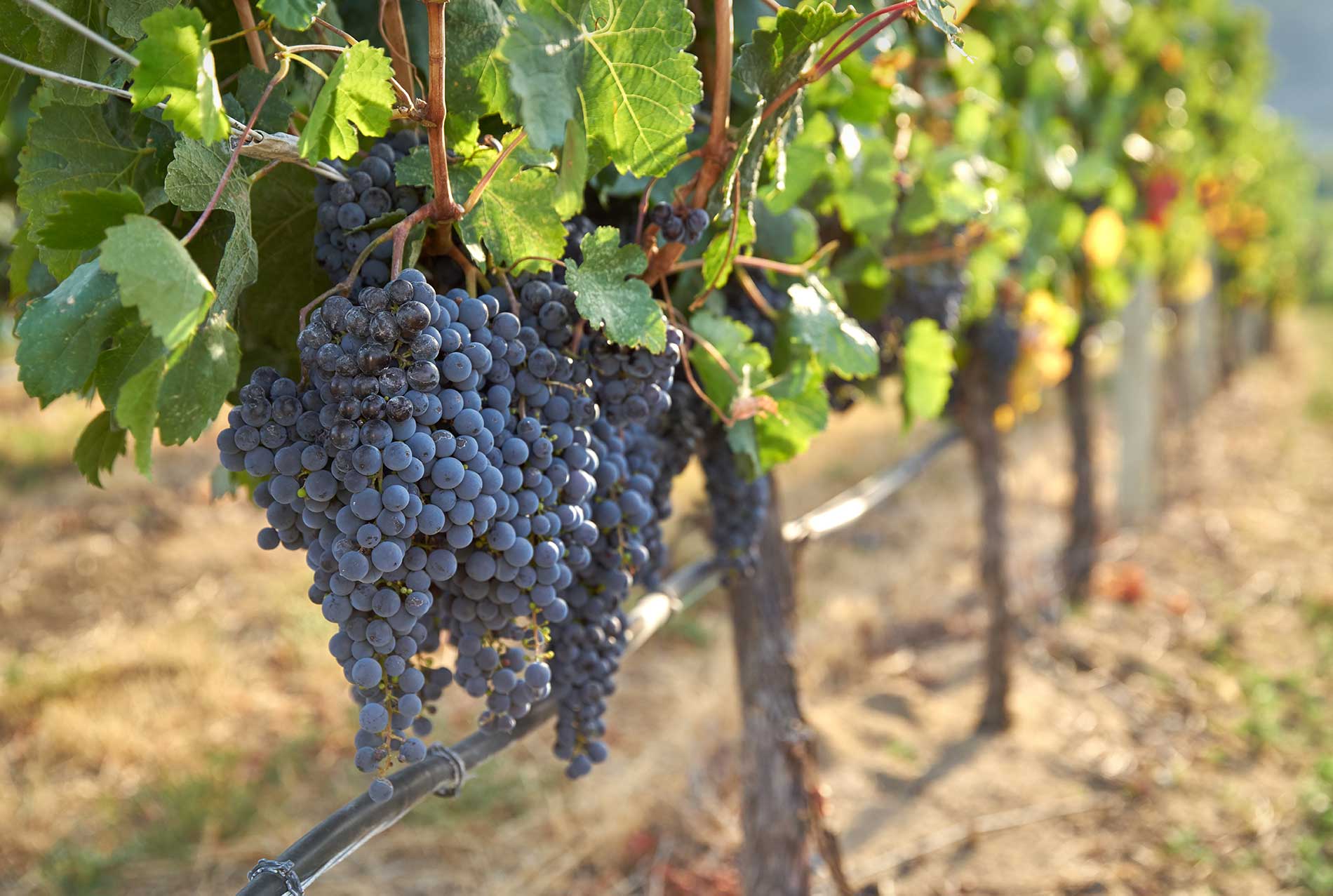 Contact Us
for Certified Irrigation Design and Installation
Vineyard Irrigation Design and Installation
We are members of IIABC – The Irrigation Industry Association of BC and follow IIABC standards and guidelines with regards to the design, installation and maintenance of irrigation systems.
Questions? Call the team at Emerald Irrigation & Landscape Construction in Penticton for all your landscaping needs. We have over three decades of experience working in landscape, irrigation and design.