Your backyard can be an oasis after a hot and tiring day. Create a soothing place for your friends and family to enjoy with our expert landscaping and design tips.
Our team at Emerald Irrigation and Landscape Construction in Penticton help homeowners design gorgeous backyards and inviting commercial spaces. We invite you to consider these recommendations when adding to your property:
Imagine the Entertaining Possibilities
Let's look at ways to add ambiance through landscaping and other design features:
#1 360-degree View
Think about all the angles. A professional landscaping design maximizes natural wonders by the lake, including summer flowers and shrubs, graceful pathways, and privacy trees.
#2 Classy backyard features
Think about defining your space with a pergola, or retaining walls, or maybe water features for the backyard.
#3 Caring for plants and shrubs:
Keep your landscape top-notch by ensuring adequate irrigation. We can help design and install in-ground irrigation so your flowers, shrubs, and trees will be in spectacular form all summer.
#4 Furniture that Blends
Invest in quality and comfort. Your design should complement your outdoor furniture sitting on elegant stone patios with a view of garden features.
#5 Add a hot tub or a soothing waterfall
Enjoy daily relaxation and romantic evenings under the stars with a backyard spa. Or add soothing sounds with a fountain or small pond.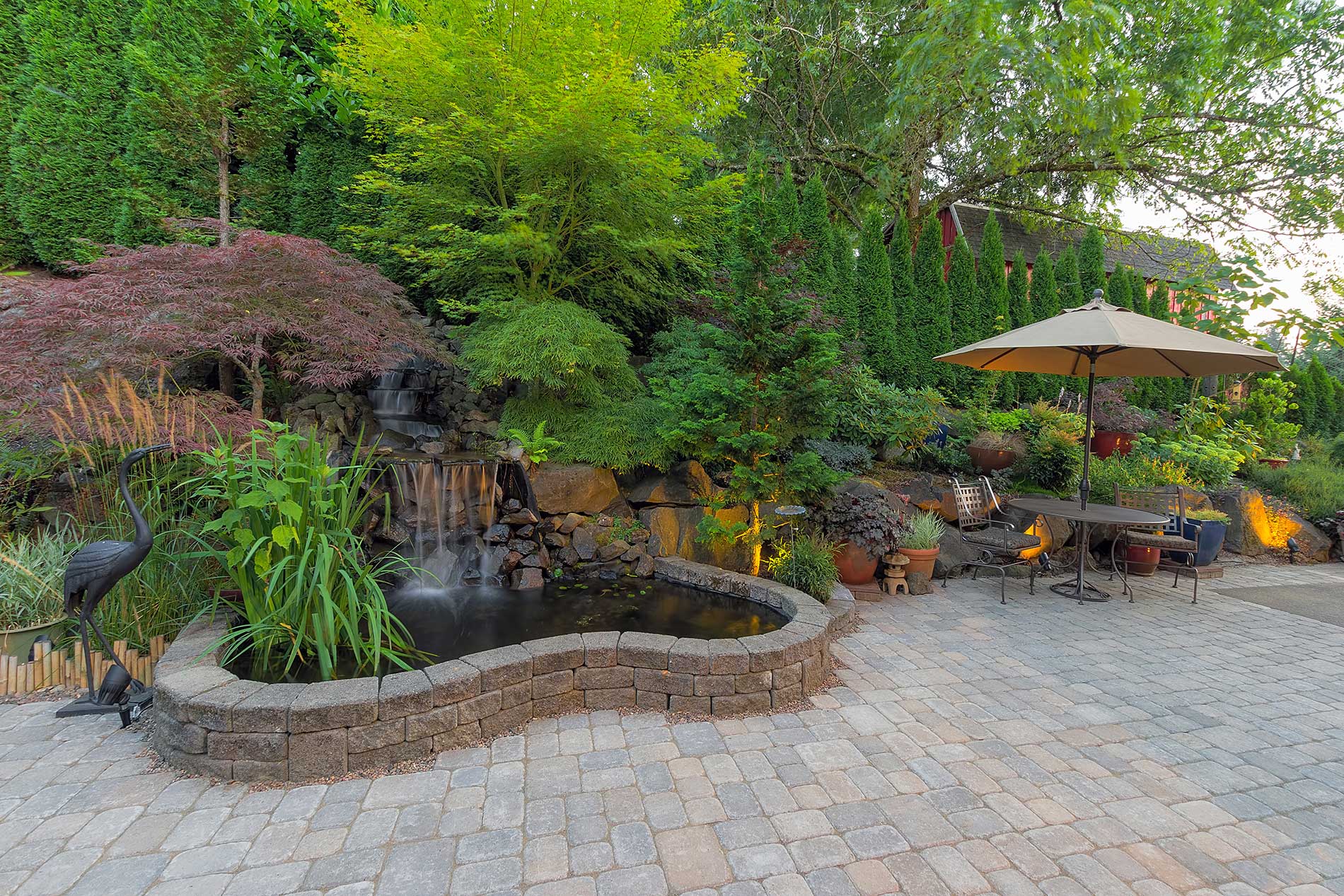 Don't Wait to Update Your Landscaping
Right now is the perfect time for inspiration.
Reach out
to our patio and backyard design team at
Emerald Irrigation and Landscape
for great ideas to maximize your backyard or business spaces. Then… get ready to enjoy our Penticton summer bliss in the yard of your dreams.