We often fail to acknowledge and appreciate aspects to our property that seem quite functional. When it comes to landscaping, the folks at Emerald Irrigation and Landscaping believe that retaining walls are the undervalued people behind the curtain.
Retaining walls are both beautiful and structural. As rigid barriers, they are most often added to a landscape to provide lateral support to soil on a grade. We provide design ideas to give that critically important support to prevent soil erosion, and to add special interest to properties built on hills. A retaining wall helps battle gravity. In the Okanagan, where so many properties are built to maximize the view, these walls will be an important part of any project!
A retaining wall can help you build in a terrace of usable land above any slope. Several of these can then become features in a front or backyard. These walls ensure a level area that can then be landscaped. Additional living space is now possible. Retaining walls help to facilitate patios, gazebos, hot tubs, and more within a landscaping plan.
Controls the flow of water
Now, this comes in handy during spring. Retaining walls slow the flow of rainwater and possible damage to buildings built on hills. The retained water then helps gardens and lawns built on top of these terraces. In civil projects, retaining walls are essential to keep water off of roadways and walking paths.
Protects your Investment in a Commercial property
Retaining walls can add to the value of your property by transforming unusable land into usable. Also, they enhance the visual appeal (or curb appeal) and keep maintenance costs down when it comes to drainage. Often a drainage system is constructed behind the wall to minimize the amount of hydrostatic pressure created by groundwater.
What are my options for materials?
Wooden beams are the least expensive and are treated for long-term longevity. But moisture in the soil can eventually weaken the wall, and the look may not be what you are going for. Interlocking blocks of concrete
If you have a more contemporary home or commercial building, these blocks are an excellent option. They come in many sizes and colours.
Retaining walls made using natural stone are likely the most expensive, but also have a highly desirable natural look. They give character to your walls and blend beautifully with our Okanagan forests and hillsides.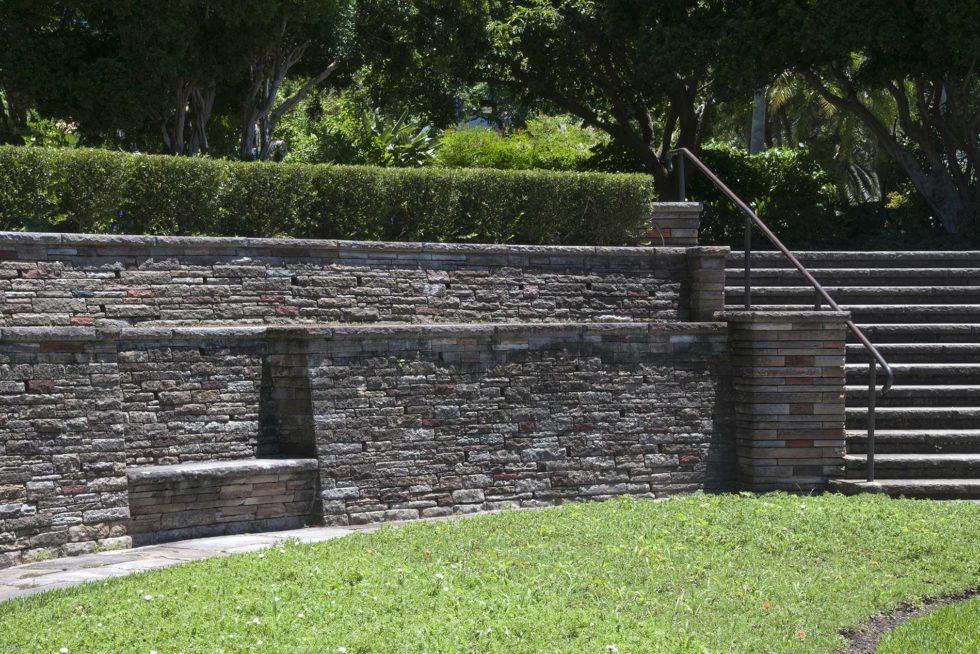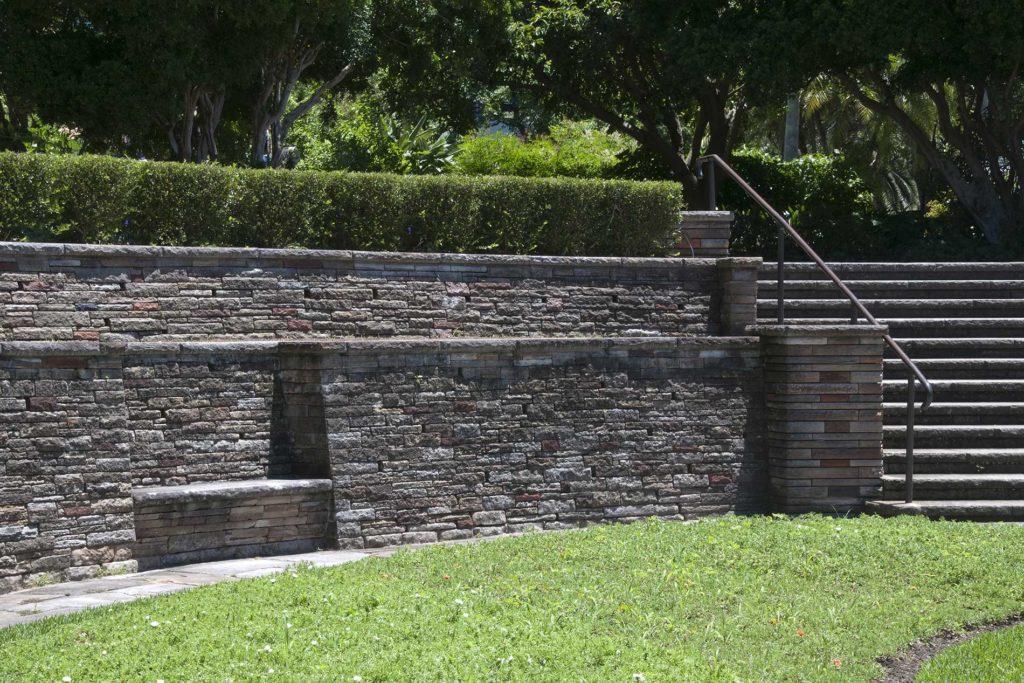 Ask us to Design Your Retaining Wall
Give Emerald Irrigation a call to discuss how retaining walls can partition between different areas within your garden. They can augment a firetable area, or provide a new look above your pool. We would also love to work with you on your landscaping and irrigation project. Book a free consultation through a call or email to get started.