It's getting more complicated to be environmentally conscious if you love a lush green lawn and beautiful vibrant gardens. How can one conserve water? Is it possible to avoid weeding and chemicals? Fortunately, technology is keeping up. An automatic sprinkler system can be one of the best ways to cut down on water usage and weedkiller.
At Emerald Irrigation we know lawns and landscaping! We know that keeping your property looking its best through the hot Okanagan summer is a challenge. Soaring temperatures, dry conditions, water restrictions, and optimal watering times complicate life. Let's look at how you can simplify it all — affordably!
Here are some of the advantages to a built-in irrigation system for your property:
You can stick by regional watering restrictions while still maximizing your garden's beauty
Your yard will be watered, even if you are away for days or weeks at a time
A consistent and optimal watering level can be maintained through pre-programming and adjustments
Early morning, pre-dawn watering is best for your plants and grass, as it prevents excessive evaporation and allows for maximum absorption. That means lower water bills!
All systems come with rain and moisture sensors to allow for even better watering precision
Zone controls can be installed, to make sure that your vegetable garden, flower beds, lawn, and shrubbery receive their unique and ideal watering
Soaker hoses can be installed for garden beds
Bluetooth/smartphone controls are available, helping you manage things while you are away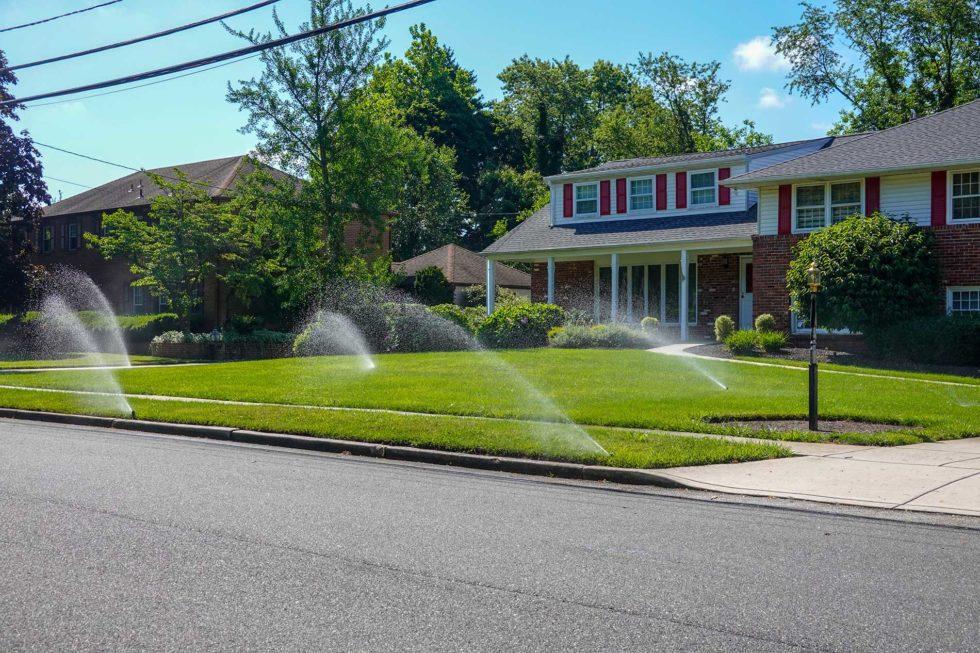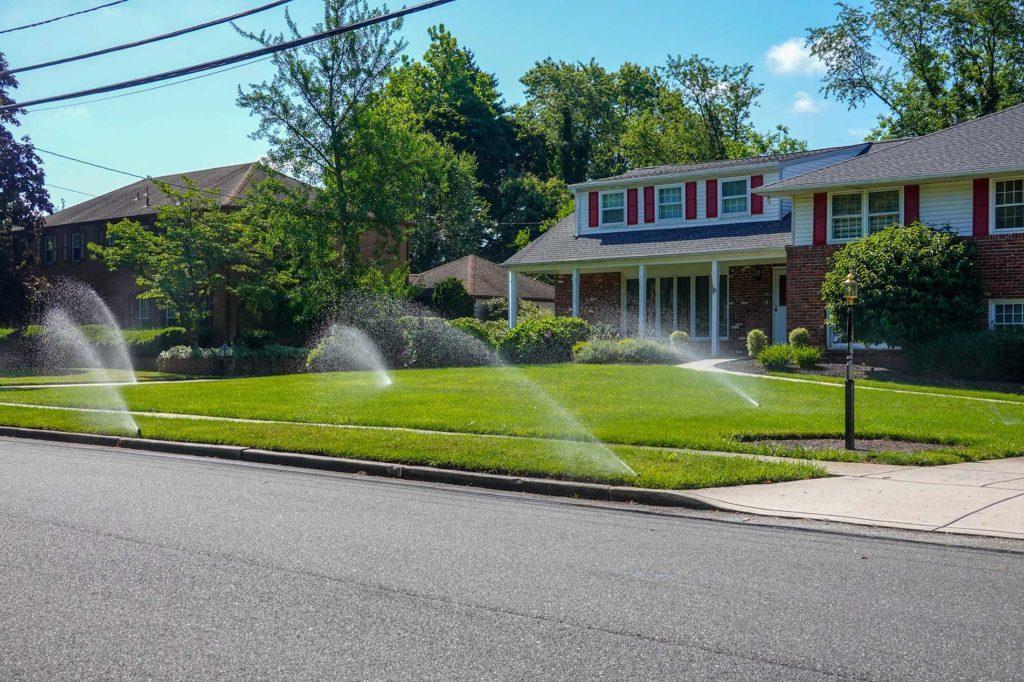 Installing automatic sprinklers can increase the value of your home in two ways. These systems will help you to effortlessly maintain landscaping excellence until you are ready to move on. This means constant "curb appeal." Also, a new buyer will see the cost savings of built-in irrigation.
We're Booking Now for Spring Installations
We're already busy setting up irrigation systems. Don't wait!
Call
Penticton's Emerald Irrigation & Landscape for a site evaluation and free estimate. You'll be surprised by how affordable hands-free irrigation is now… and you'll enjoy a stress-free summer marvelling in your garden's bounty!