When your plan starts to finalize in your mind, get out some good ol' fashioned pen and paper and sketch out your ideas. You'll find there is a startling amount of detail to work out as you balance your design, but working through the project from start to finish is part of the ah-hah! of landscaping.
Do you want a straight path or visual curves in your flower garden?
What type of stones will you install? Your hardscape material will match your budget and landscape style. Whether you go with contemporary neutral materials, natural stone or brick depends on the function of your garden path. Smooth stones allow individuals with mobility issues to pass safely over the surface with canes and walkers. Straight, smooth paths built correctly and leveled, create comfortable outdoor areas enjoyed through spring and summer and in the winter, they are easier to shovel and de-ice.
Curves are appealing additions whether they are formed from plants or hardscapes. After your draw out your curved path with pen and paper, take a flexible hose and map it out on the ground. You may be surprise at the size of your path, too narrow or wide, or there may be small dips and slants in the ground that make your initial design difficult. With a few adjustments as you move the border, especially if your partner is critiquing from a vantage point like the upper deck, the final design for your pathway becomes clear.
Brick is challenging, as individual size is smaller to work with than many of the paving stones available today, and they can be expensive to purchase. If your budget allows for the installation of a brick pathway, you'll end up with stunning results and a natural red tone that complements the green of your lawn and shrubbery. Add a brick retaining wall at the end of the path and plant a fragrant climbing rose and you will be the envy of your neighbourhood.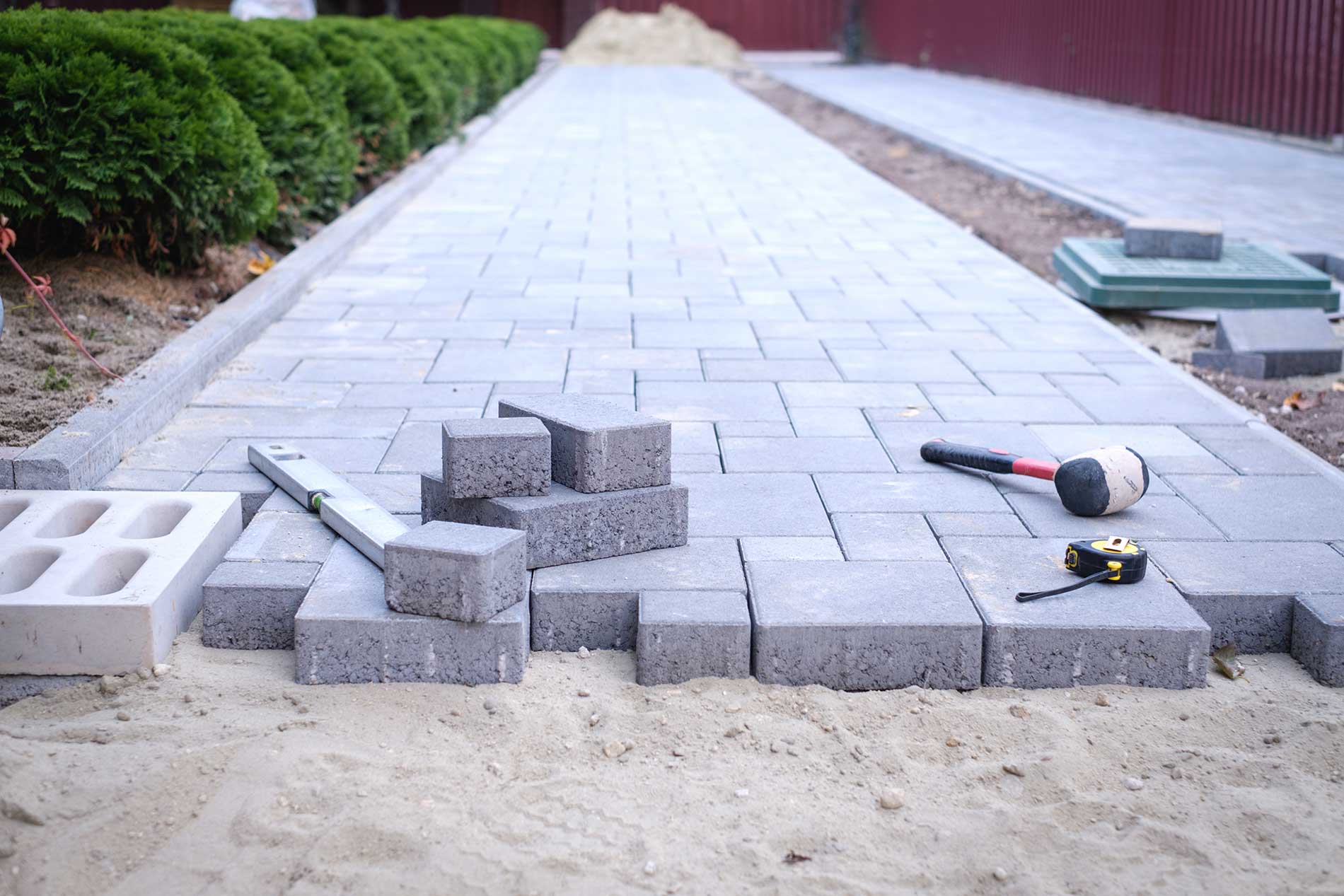 Don't be shy! Give us a call if you want our help with the planning, installation and planting to accompany your stone pathway. We'll share a free consultation and landscaping tips and reshape your garden area in the final design, do all the heavy work of lifting and installing the stones, and plant flowering shrubs to complete your project. We can't wait to see what our customers have in mind over the next few months as the Okanagan starts to bloom.