One great way to enjoy your back yard during the summer evenings is by lighting it up with dramatic designs. There are a few different ways to do this, and the best approach depends on the look you're going for and the amount of light you need. For example, string lights are a popular option because they're relatively inexpensive and can be hung in a variety of ways. If you want more light without spending a lot of money, solar-powered lights are a great option. You can also use lanterns or torches to create a more dramatic look. Another benefit of outdoor lighting is that it can help keep your home safe by lighting up walkways to prevent falls. No matter what approach you take, adding some light to your back yard will allow you to enjoy it in a whole new way.
High Lumens Outdoor Lighting
LED Outdoor Lighting
Smart Outdoor Lighting
Outdoor Security Lighting
Decorative Lighting
Outdoor Fire Pits
There's nothing quite like gathering around a fire with friends and family on a summer evening. And now, thanks to manufactured outdoor fire pits, you can enjoy that experience in your own back yard. These fire pits are safe and easy on the budget, but they look stunning lit up in the evening. Plus, they provide the perfect back yard lighting for entertaining. So, whether you're roasting marshmallows or just enjoying the warmth of the fire, an outdoor fire pit is the perfect addition to your home.
Outdoor decorative and wall lighting illuminates the exterior of your home, patio, pergola or gazebo. If you are looking for hardscape builders, our team specializes in combining
pergolas, decks and privacy fencing
with unique lighting solutions.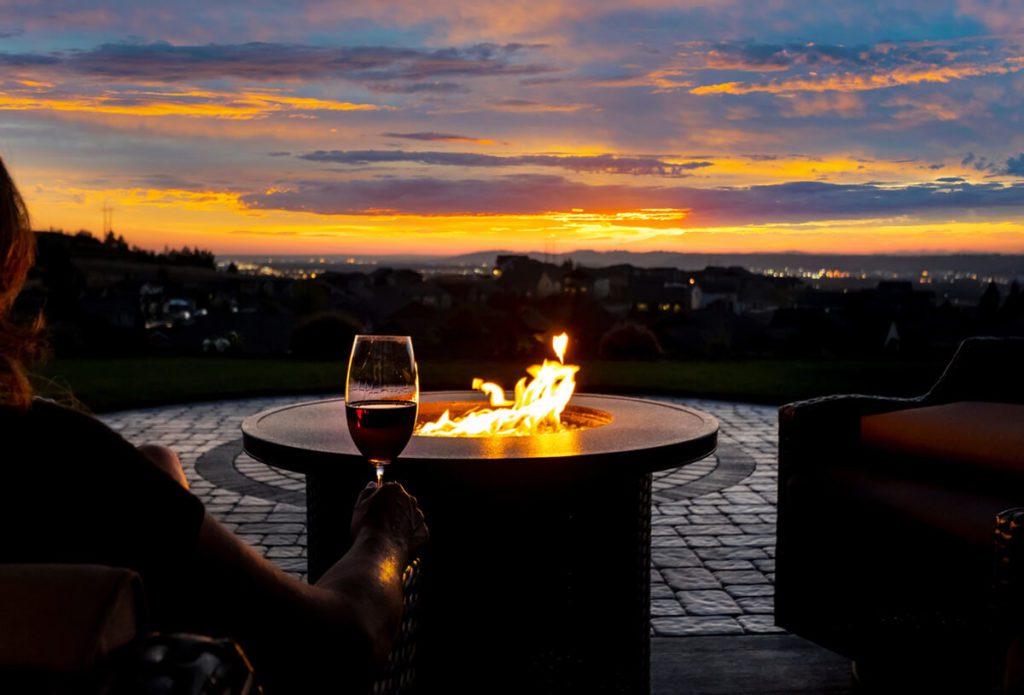 Custom Outdoor Lighting in Penticton BC
Energy efficient LED lighting
adds long term value to your property. Call us for a free creative consultation to get your outdoor lighting project started.
Our team
is knowledgeable on the advancements in LED lighting, and we have the skills and certifications to prove it.