The welcoming vibe that one receives once home after a long and tiring day is crucial for relaxation and rejuvenation. This is the magic of a thriving soft landscape. A soft landscape includes those non-structural elements (or more decorative additions) that help accentuate the aesthetic appeal of any outdoor area – backyard or garden. It starkly differs from hard landscaping that involves heavy construction and structural elements such as paving, driveways, walkways, steps and stones that replace lawns and flowerbeds.
Your soft landscape can consist of natural elements such as trees, shrubs, hedges, plants, flowers and grass. The goal is to enhance your structures by adding character and texture.
How to create a Soft Landscape?
Creating a soft landscape is not rocket science, but it is no cakewalk either. The reason is landscaping deals with living plants and grass. Climate and environmental conditions are the first things that one should consider. These will directly impact the life expectancy of the horticultural elements that you introduce to your backyard. Additionally, seasonal changes are another vital factor when considering soft landscape planning. A vibrant look is everyone's desire! The pertinent question is – how can one make the landscape vibrant throughout the year?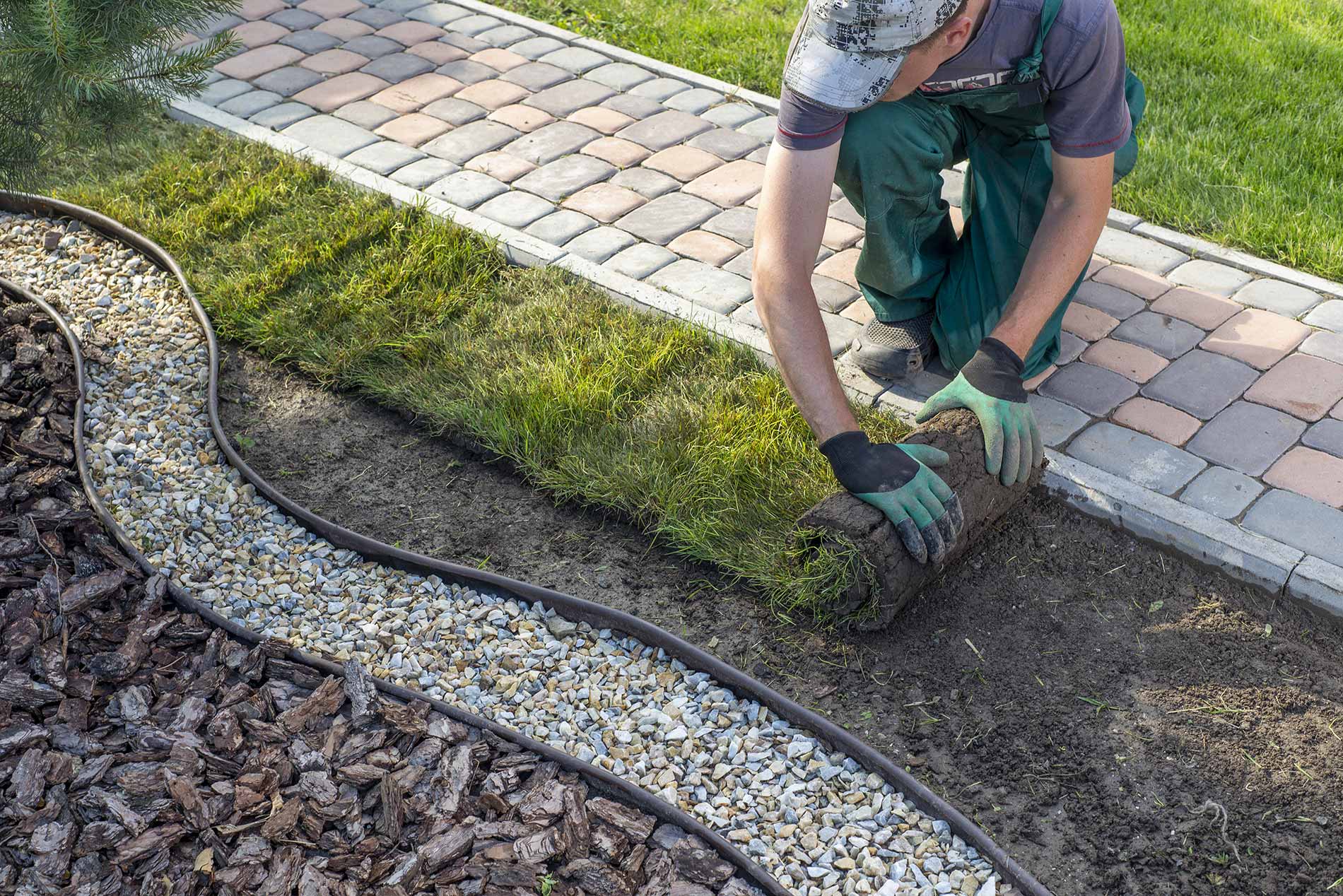 Here's where the real work begins. Natural horticultural elements are sensitive, especially to climate and environmental factors. Maintaining them can be seen as a challenging task. Outsiders often tend to overlook that there is considerable work involved in keeping up. Maintenance is an ongoing enterprise but when done regularly, produces fabulous results.
To save you money, here are some cost-saving tricks:
If you reside in a region known for little rainfall, then look out for plants that are both drought and flood-resistant.
Dense plantings will minimize the need to weed.
Use black edging for beds and borders when installing your soft landscape.
Consider planting trees and perennial shrubs that will reappear year after year.
Choose a variety of plants and shrubs that bloom at different times of the spring, summer and fall.
Soft landscapes should seamlessly blend with your hard landscapes to provide a coherent space integrated with nature.
Based out of Penticton, Emerald Irrigation & Landscape can advise you on soft landscape solutions that work for the Okanagan Valley.
Call us or write to us
for a free consultation regarding your soft landscaping plans. Our team of professional and certified technicians will be more than happy to help!