Goodbye 2020! Hello 2021 and a new year for planning, planting and maintaining the landscapes of the South Okanagan. It's true we live in one of the most gorgeous areas in Canada, with lakes, vineyards and urban landscapes developed with functional beauty in mind. If you're working on your new landscape design, here's some landscaping trends on the horizon.
Planting Local Plants For Water Conservation
Potable water conservation is one of the most pressing issues for our dry semi-arid zone, even though we live around an abundance of freshwater lakes and streams. Most of the water used to irrigate back yard gardens, comes from municipal sources, and is monitored and billed accordingly. There is a growing movement toward natural landscapes and gardens using native plant species and trees to provide shade for water retention and habitat for the local bird population. Less turf and drought tolerant shrubs, flowers and grasses are finding their way into the plans of land developers and home gardeners alike. Ask us about irrigation systems that conserve water and keep your gardens healthy. Local plants have adapted to thrive in the South Okanagan Valley and produce rugged and successful landscapes. An added bonus is the seeds they provide for local birdlife.
Read more about our irrigation systems here:
IRRIGATION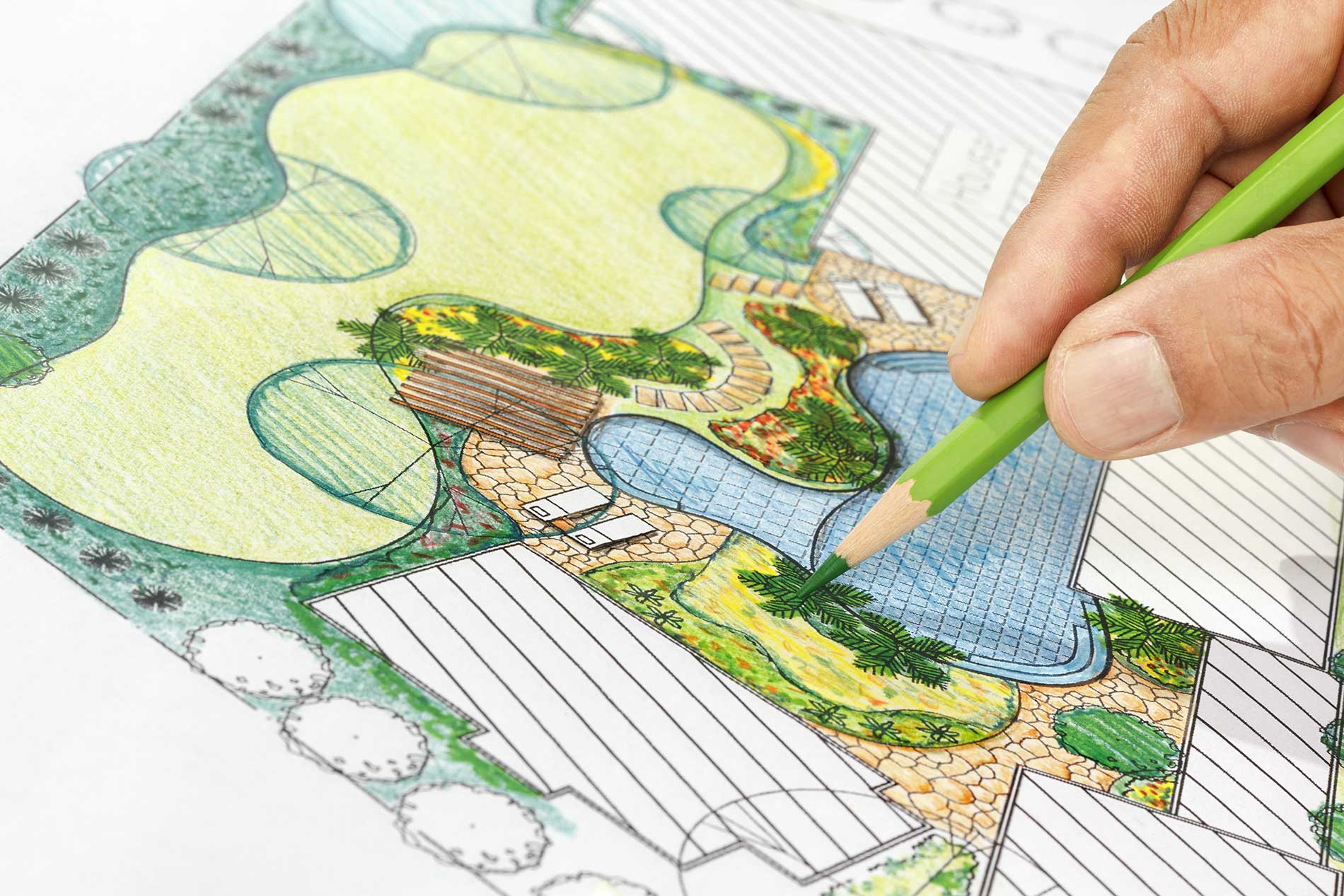 Outdoors as an Extension of Indoors
When designed for outdoor living, even a small back yard can extend your family's home and invite outdoor activities and healthy living. This year, we expect to see homes designed with larger windows and Eclipse door systems to open the living area into the garden. We design outdoor living areas to accommodate comfortable living with chill-out water features, fire pits, or pergolas to entwine with honeysuckle, clematis or wisteria.
There is a growing trend for gardeners to plant edible veggies, fruit and herbs in back yards along with decorative native grass and lavender. Over the last year, more of us spent time at home, taking the time to grow our own food, and tend back yards and gardens. To accommodate this trend, we will be designing landscapes that incorporate more edible plants that grow well in the Okanagan, such as Haskap berries, table grapes and fruit trees.
Call us for your consultation on certified irrigation design and installations, landscape maintenance, hard and soft landscaping, brick work, pergolas, woodwork and retaining walls. We look forward to serving you in 2021 and watching the back yards of the South Okanagan bloom!
Wrap Your Shrubs For the Winter Months
Burlap wrapping holds the branches together so they don't get broken, and protects against the dehydrating effects of freezing wind. Wrapping your shrubs is also especially effective for protecting road facing shrubs from salt that may be spread during snow removal.
Questions? Call the team at Emerald Irrigation & Landscape Construction in Penticton for all your landscaping needs. We have over three decades of experience working in landscape, irrigation and design.