Certified Irrigation Design and Installation
Emerald Irrigation and Landscape Construction in Penticton BC has a trained team ready to install quality irrigation systems that conserve water, whether for crop irrigation, or residential or commercial landscaping. As a member of the Irrigation Industry Association of BC, we follow high standards for installation and design. We have certified irrigation designers and technicians on staff for new irrigation implementation or to repair and maintain an existing one.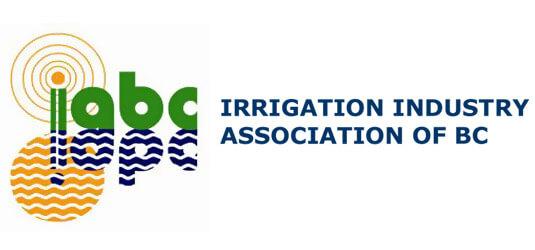 Certified Irrigation Designers trained by IIABC promote water, soil and energy conservation practices through the development of cost effective and efficient irrigation system designs. They follow IIABC standards and guidelines with regards to the design, installation and maintenance of irrigation systems.
Certified Irrigation Technicians trained by IIABC have passed the intensive program to gain the skills in the installation and maintenance of irrigation systems, both for landscape and agricultural applications.
Certified Irrigation Design
Certified Irrigation Installation
Irrigation Repairs
Irrigation Winterizing
Agricultural Irrigation Systems
Winterizing Your Irrigation System
Winterizing your irrigation system requires low pressure and high volume. We use large tow behind compressors set at 50 psi to effectively clear the water out of your system without causing damage. We guarantee our blowouts.
We offer consulting services to new homeowners who just bought a house and don't know how to use their existing system. We can help you figure out your new irrigation system control panel for scheduling and assess repairs if needed.
The climate in BC is changing, becoming wetter in the spring with drier summers and warmer winters. Agriculture demands water during the growing season, but as our climate gradually shifts into drier summers, pressure is put on our water supply. Add the increase in population growth and accompanying expansion of industry to an already stressed water supply and we can begin to see the importance of water conservation. Our team is knowledgeable on the latest technology, and we have the experience, skills, and certifications to prove it. We care about the planet. Put us to work for you.